Engage them
10-point Multi-Touch display.
43″
Powered by Android
Multi-touch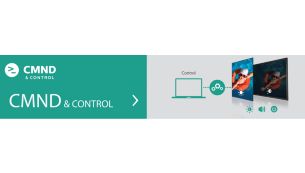 Operate, monitor and maintain with CMND and Control
Run your display network over a local (LAN) connection. CMND and Control allows you to perform vital functions like controlling inputs and monitoring display status. Whether you're in charge of one screen or 100.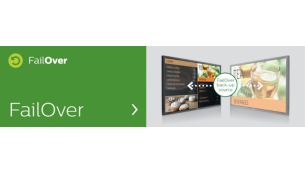 FailOver ensures that content is always playing
From waiting room to meeting room, never show a blank screen. FailOver lets your Philips Professional Display switch automatically between primary and secondary inputs, ensuring that content keeps playing even if the primary source goes down. Simply set a list of alternative inputs to be sure your business is always on.

Android SoC processor. Native and web apps
Control your display via an Internet connection. Android-powered Philips Professional Displays are optimised for native Android apps and you can install web apps directly to the display too. A new Android OS ensures the software is kept secure and stays up to date with the latest specification for longer.
Technical Specifications
Picture/Display

Diagonal screen size (metric)

108.0  cm

Diagonal screen size (inch)

42.5  inch

Panel resolution

1920 x 1080p

Optimum resolution

1920 x 1080 @ 60 Hz

Brightness

450  cd/m²

Contrast ratio (typical)

1100:1

Dynamic contrast ratio

500,000:1

Surface treatment

Anti-Glare coating

Aspect ratio

16:9

Response time (typical)

12  ms

Pixel pitch

0.49 x 0.49 mm

Display colours

16.7 million

Viewing angle (horizontal)

178  degree

Viewing angle (vertical)

178  degree

Picture enhancement

3/2 – 2/2 motion pull down

3D Combfilter

Motion compens. deinterlacing

Progressive scan

3D MA deinterlacing

Dynamic contrast enhancement

Panel technology

IPS

Interactivity

Multi-touch technology

Infrared touch

Touch points

10 simultaneous touch points

Plug and play

HID compliant

Protection glass

5 mm tempered safety glass

Anti-Glare

Anti-Reflective